Swell Marketing helps the world's top brands grow by providing superior on-demand talent across marketing disciplines.
Find talent.
Swell Marketing consultants step in when there are client resource gaps to manage key strategic initiatives, execute campaigns and lead teams. Text us now to discuss your needs or schedule time to talk!
Join our Swell team.
Swell Marketers enjoy career-boosting projects and the freedom to choose the projects that work for them while we handle the rest— paperwork, payments and on-going professional development.
BE

Excellence.
BE

Empowered.
BE

Evolving.
BE

Intentional.
BE

Happy.
BE

Flexible.
BE

True.
RULES FOR BEING SWELL:
TOP TALENT
boasting a stellar success record and proven high performance for the world's leading brands.
HASSLE-FREE AND HANDS-ON
screening and curated matching process means the right fit every time.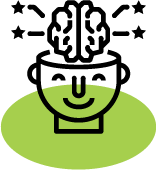 TEAM DEVELOPMENT PROGRAM
fueling continuous excellence, empowerment and smart skill upleveling.
FLEXIBLE AND FAST
hiring and on-boarding to connect top talent to opportunities so everyone wins.
"Our project was seriously behind schedule and filled with challenges when I asked our Swell Marketer to step in and help. She turned this troubled project around by sorting through all the details, organizing the business requirements and features (both past and future), engaging the critical stakeholders and partners, getting the tech teams organized and working together, and driving results. We are thrilled to have her on our team!"
"My Swell Marketer is AMAZING!!!!  She has all the autonomy on the project and we completely trust her to run with it."
"My Swell Marketer is the best. She has helped me keep this massive train moving and has helped tremendously with some of our loyalty reporting and in-person marketing channels. She is a force to be reckoned with! We can't stop raving!"
"Swell Marketing Partners focuses on ensuring their contractors' goals are met, whether it's professional development courses, new project opportunities or navigating work/life changes, they are there!"
"The team at Swell Marketing is highly professional and very approachable. They take time to review your skills, spend time understanding your long terms goals and really guide you through the process end-to-end. The level of service and co-operation was outstanding. What was commendable was that everyone on the team takes time to address your questions and concerns and they are highly focused on being a catalyst to an individual's growth. Thank you for everything and I really look forward to working on multiple engagements."
…Yep, people think we're Swell.

Swell Marketing helps the world's top brands by providing superior on-demand talent across marketing disciplines.
 6 St. Johns Lane, New York, NY 10013
917-747-3399